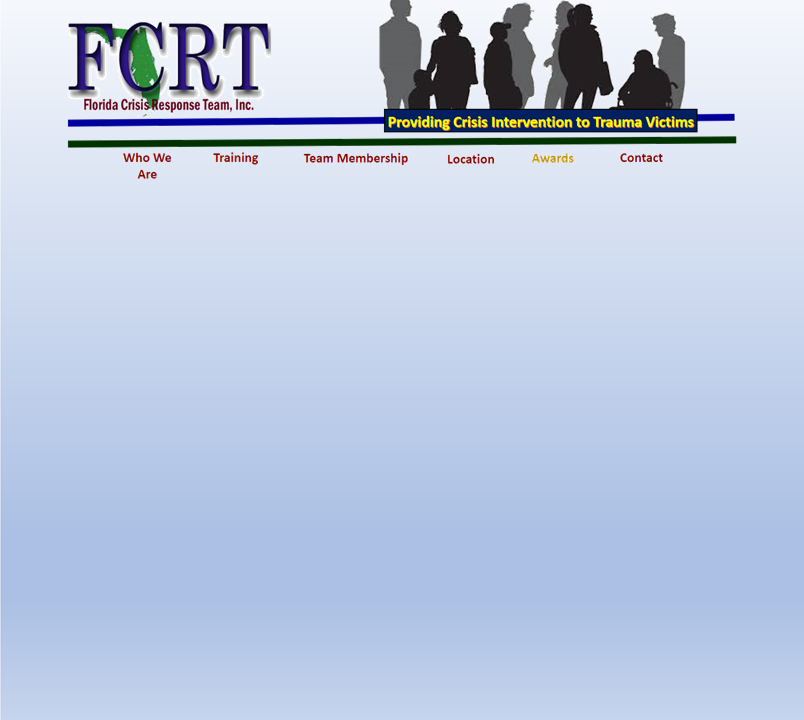 The Florida Crisis Response Team (FCRT) was awarded the 2018 Tadini
Bacigalupi Distinguished Program award by the National Organization of
Victim Assistance (NOVA).
We as a team were asked by NOVA "What inspires you to
for victims' rights?"  We responded "It is our roots.  Grown by compassion,
dedication and respect for those in need. Those before us who taught us the
importance of stepping up. They showed us that each action, each word, each
outpouring of compassion creates a chain reaction and as each link becomes
stronger so does the whole chain.  It is our kindness and love for this work that
drives us."
#BetheVoice
We will be presented with the award at the National Organization of Victim
Assistance Conference in August 2018.
© Copyright 2018: Florida Crisis Response Team