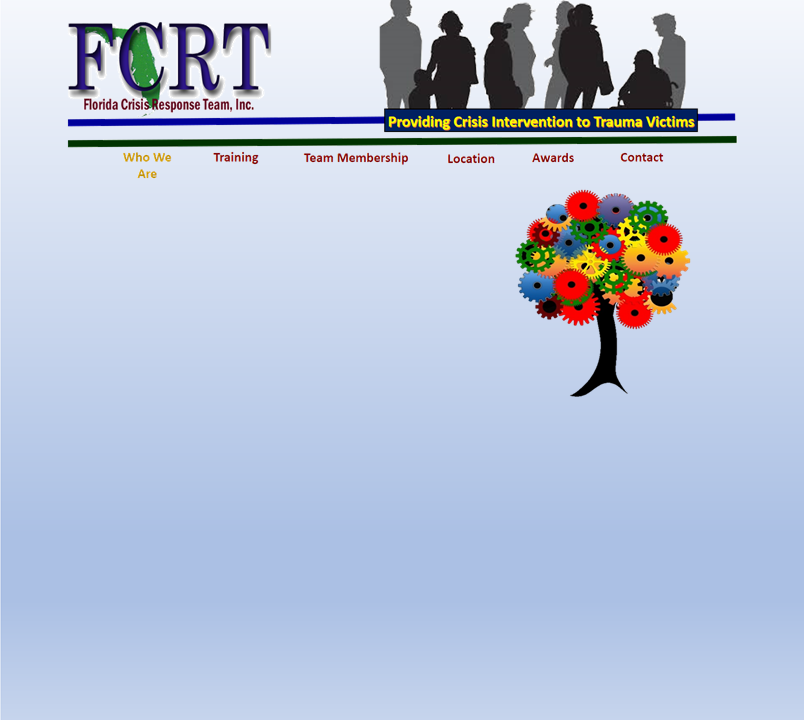 The Florida Crisis Response Team, Inc. (FCRT)
is a non-profit organization founded in 1987.
The first 40 volunteers were trained by the
National Organization of Victim Assistance (NOVA)
and this became the genesis of our nationally
recognized program.
Florida's statewide program trains volunteer team members to respond
locally to community wide mass casualties or natural disasters. FCRT
follows the NOVA based training model based on evidence informed and
field tested practices of crisis management.
© Copyright 2018: Florida Crisis Response Team