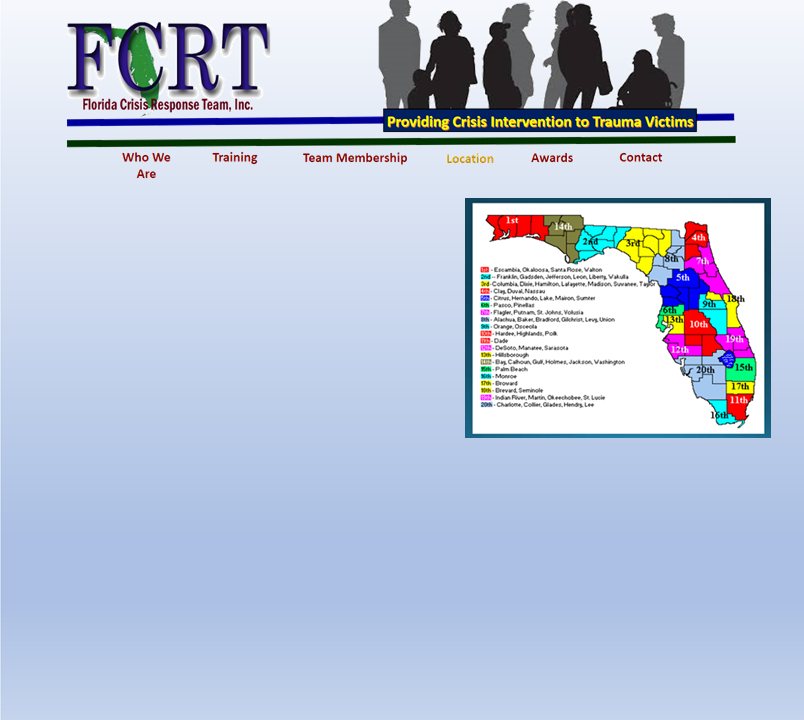 FCRT members are located in all Judicial
Circuits within Florida. The teams are led
by Regional Coordinators which coincide
with judicial circuits.
Each volunteer Regional Coordinator
assists with the coordination of their team
members and responses within their
community. To contact a Regional
Coordinator call 321-325-0844 or email
FCRT1987@gmail.com.
The map shows the counties within each region.
© Copyright 2018: Florida Crisis Response Team