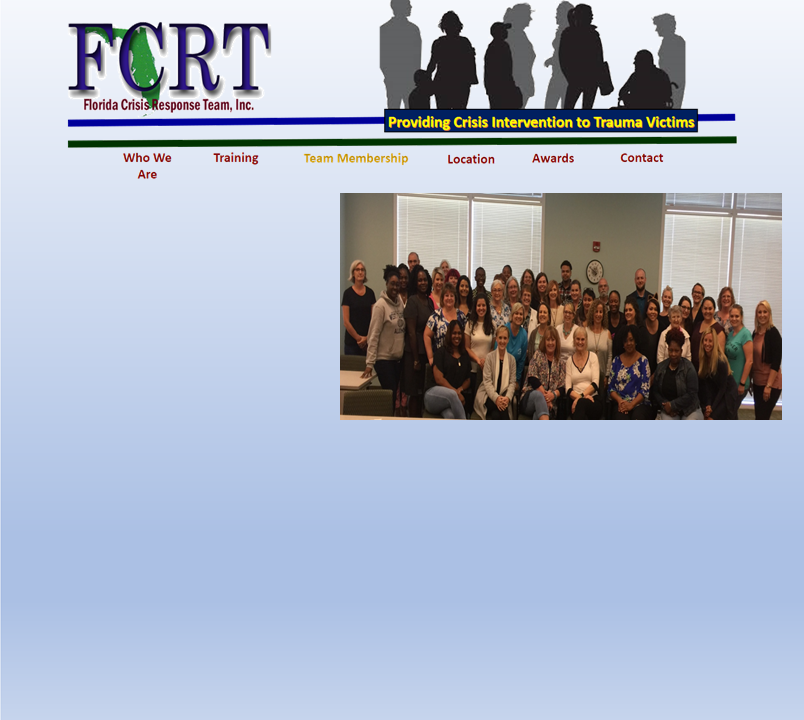 FCRT relies solely on trained
volunteers of multi disciplines
such as law enforcement,
clergy, victim advocates,
mental health, and community
members. Our Team
Members are required to:
1. Successfully complete
the 40 hour Basic Training;
2. Reside in the state of Florida;
3. Complete an FCRT application for review and team member acceptance;
4. Join a Regional Team supported by a Regional Coordinator;
5. Agree to be called and, when available, respond to a crisis event.
© Copyright 2018: Florida Crisis Response Team